Person
Andy Cameron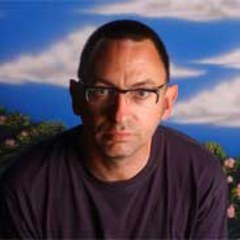 Co-author with Richard Barbrook of the infamous Californian Ideology essay (1995).
Andy Cameron created the Hypermedia Research Centre at the University of Westminster and co-found the influential antirom design collective in 1995. As a partner at antirom, an agency that investigates interactivity he collaborated on major interaction design projects with commercial clients and arts institutions, won D&AD and BIMA awards for interaction design. In 1999, he co-founded with Andy Allenson and Joe Stephenson, rom and son Interactive Design studio in London: http://www.romandson.com

In 2001 he was appointed visiting artist, and subsequently creative director, in interaction design at Fabrica, the Benetton research center in the Veneto in northern Italy, where he is responsible for the research program in interactive media as well as guiding Benetton's online and interactive communication policy. He was working on United People, an interactive video installation and online community for Benetton megastores worldwide: http://www.fabrica.it/

Cameron published The Art of Experimental Interaction Design in 2004, and writes about the politics and aesthetics of interactive and networked media, such as in the essays, Dissimulations: The Illusion of Interactivity and The Californian Ideology (with Richard Barbrook), Dinner with Myron or: Rereading Artificial Reality 2: Reflections on Interface and Art for V2_'s aRt&D publication.