Person
Drazen Pantic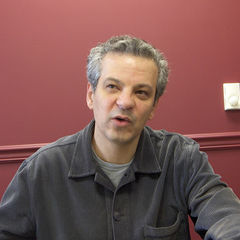 Mathematician and open-source developer Drazen Pantic was deeply involved with Serbian Radio B92 in Pozarevac, Yugoslav President Slobodan Milosevic's home town.
Resisting censorship and reporting news that the government wanted suppressed, the station was banned several times after its illegal launch in 1989, including a 1996 incident in which the President's son stormed the studio, threatening to kill the station manager. With the arrival of the internet, Pantic took the station on-line, and in 1995 he co-founded OpenNet.org, the first internet service provider located in Yugoslavia. Radio B92 provided Yugoslavia's only independent coverage of the 1996-97 protests and the 1999 NATO war.
Now living in New York, he is a well-known proponent of micromedia and a director of Location One, a real-world art gallery for digital, visual, performing and on-line arts. He has made breakthroughs in creating near broadcast-quality live pictures using low-cost cameras, open-source software, and public wi-fi networks. He is a founding member of the Direct Video Network (DVN), an integrated platform for open production, publishing, and distribution of video on-line, and an outspoken believer that "mass media will be overthrown by micromedia". His political and technical activism earned Pantic the Electronic Frontier Foundation's Pioneer Award in 1999. He has taught, lectured and published widely on use of the Internet to support independent media and free expression.