Person
DeeDee Halleck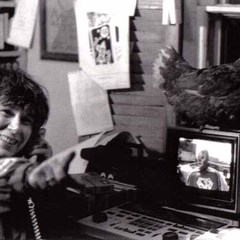 DeeDee Halleck is a media activist and co-founder of Paper Tiger Television and the Deep Dish Satellite Network, the first grass roots community television network. She is Professor Emerita in the Department of Communication at the University of California at San Diego. Her filmography includes  films like Children Make Movies( 1961),  or Mural on Our Street, which was nominated for Academy Award in 1965. She has led media workshops with elementary school children, reform school youth and migrant farmers.
In 1976 she was co-director of the Child-Made Film Symposium, which was a fifteen year assessment of media by youth throughout the world. As President of the Association of Independent Video and Film Makers (AIVF) in the seventies, she led a media reform campaign in Washington, testifying twice before the House Sub-Committee on Telecommunication.

She has served as a trustee of the American Film Institute, Women Make Movies and the Instructional Telecommunications Foundation. She has authored numerous articles in Film Library Quarterly, Film Culture, High Performance, The Independent, Leonardo, Afterimage and other media journals. Her book, Hand Held Visions: the Impossible Possibilities of Community Media is published by Fordham University Press. She recently co-edited a book for M.E. Sharpe, publishers, entitled Public Broadcasting and the Public Interest.

As a professor in the Department of Communications at the University of California, San Diego, Halleck taught courses in the history of telecomunications, telecommunications policy, production of television and the history of community media in the United States. Her work has been featured in installations at the Whitney Museum of American Art, the Austrian Triennial of Photography, the Wexner Center, the Gallery at the San Francisco Art Institute, the Fort Lauderdale Museum of Art, the Bellevue Art Museum and the Berkeley Art Museum. She co-coordinated a twelve part series on the prison industrial complex in the United States entitled, Bars and Stripes. She is a member of the MacBride Roundtable on International Communication, a member of the board of directors of the Instructional Telecommunications Foundation and a Board Member of Our Media, an international organization to promote citizens.